Stainless Steel Hitch Mounts For Cars, Trucks, RVs Tow Up To 750 lb. Motorcycle Lift 200 lbs. of eBikes Lift 350 lb. Scooter ... and More!
MoTow ... for Wherever You Go!
Now take a family vacation and bring your motorcycle!
Now easily transport your heavy eBikes!
Now, never leave your scooter at home again!
More videos on our YouTube Channel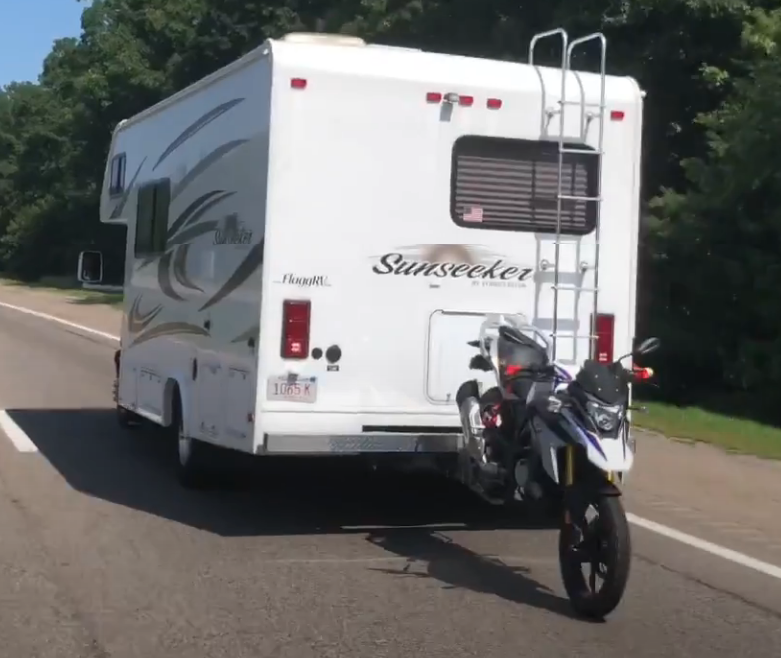 Motorcycle Tow Hitch
See how it works
Double Electric Bike/Bicycle Carrier on Hitch Lift
Installation Video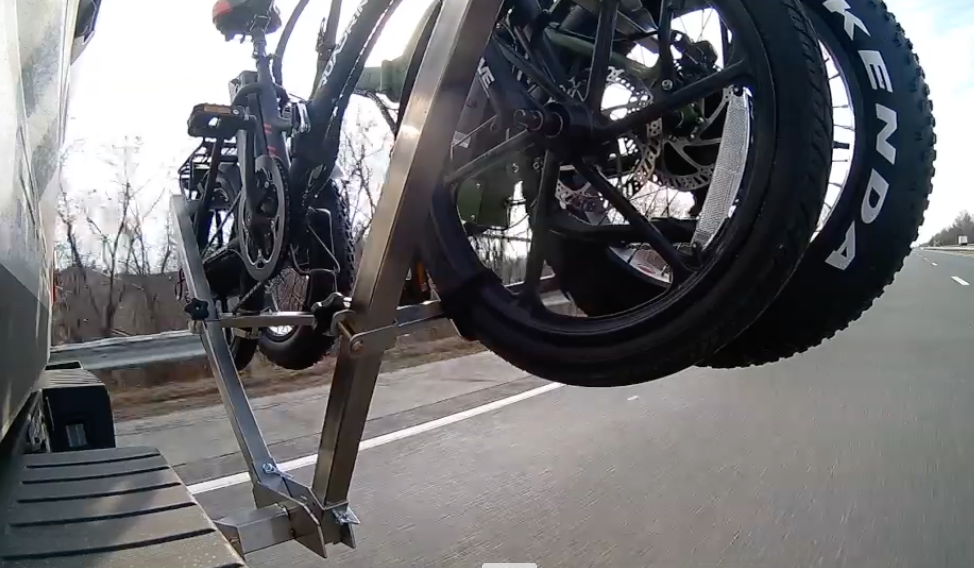 Double eBike and Bike Carrier
See how simple to use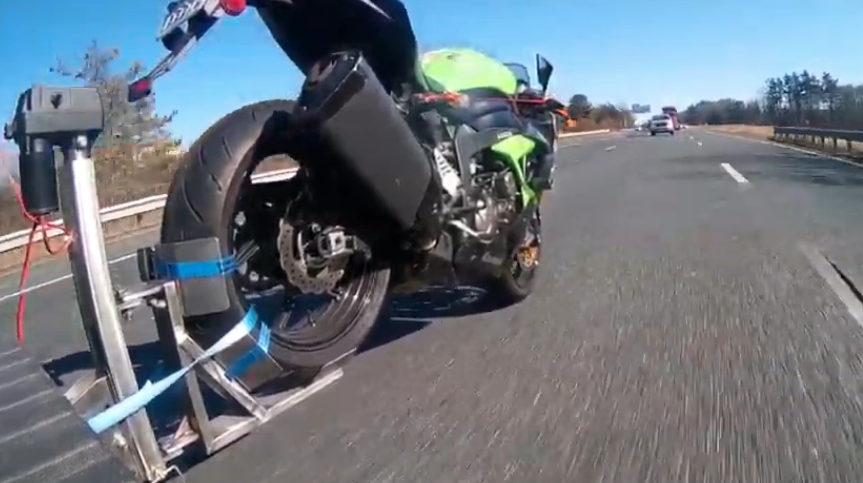 Motorcycle Tow Hitch with Motorized Lift
See it towing on a highway
Motorcycle Tow Hitch
Installation Video
Fast
Fully assembled so takes minutes to install
Work with all 2" Hitch Receivers Class II, III, IV (1-¼" available on request)
Can attach virtually any 2" hitch mounted carrier to either Hitch Lift,

load from ground and lift
Easy
Easy installation
Just roll it in or hook it up - One person loading from ground

Simple to Lift heavy loads - Motorcycle Tow Hitch up to

750 lb. capacity; Double eBike/Bicycle Carrier 200 lb. load limit;

Hitch Lift 375 lb. load limit; Scooter Carrier 375 lb. load limit

Lifts have 12" to 16" of travel

All lifts can be Motorized, 2 pin connector to vehicle wire harness

or portable battery

Disassemble quickly and store in trunk or closet when you

don't need it
Lightweight
All products easily disassembled, 1 to 3 pieces
Tow hitches weigh 35-43 lbs.
Double eBike/Bicycle Carrier weighs 27 lbs.
Hitch Lift weigh 23 lbs.
Scooter Carrier weighs 33 lbs.
Safe
Tow motorcycle from the rear wheel for the safety of the drive shaft

Curb impact slot - lifts up to 2"

Anti-Wobble Stabilizer on Double eBike/Bicycle Carrier

Wheel and safety straps rated 6,600 lbs. breaking strength

Wheel straps and ratchets, handlebar straps and ratchets

included with Motorcycle Tow Hitch and Scooter Carrier

Hitch Safety Strap and Reflective Flags included with Tow Hitch

Scratch-free - eBikes/bicycles won't touch when traveling
Long Distances and Life
Highway tested thousands of miles
Tow and carry for long distances
Rust free Stainless Steel
Flexible
Motorcycle Tow Hitch turns with your bike up to 150 degrees so turning and backing up is easy
All rear wheels are not the same - motorcycle cradle sized for your rear wheel. Trikes included
Double eBike Carrier accommodates up to 5" fat tires
Receiver adjustable 0" to 5" up and down for hitch heights 10" to 21"
Hitch Lift accepts virtually any 2" hitch mounted carrier
Tilt up or down
$

850.00
for Hitch Heights 16″ to 17″ – Travels 12″ – Weighs 35 lbs.
Rear Wheel Tow Hitch Safe for Drive Shaft 750 lb. capacity – Pivots 150 degrees
We are happy to answer any questions