MOTOW
for
CARS, TRUCKS, RVs
Lift up to 200 lbs. of eBikes  ... Tow up to 750 Lb. Motorcycle
Lift up to 375 lb. Scooter.... and more
MOTOW  . . .  for Wherever You Go!
Now take a family vacation and bring your motorcycle!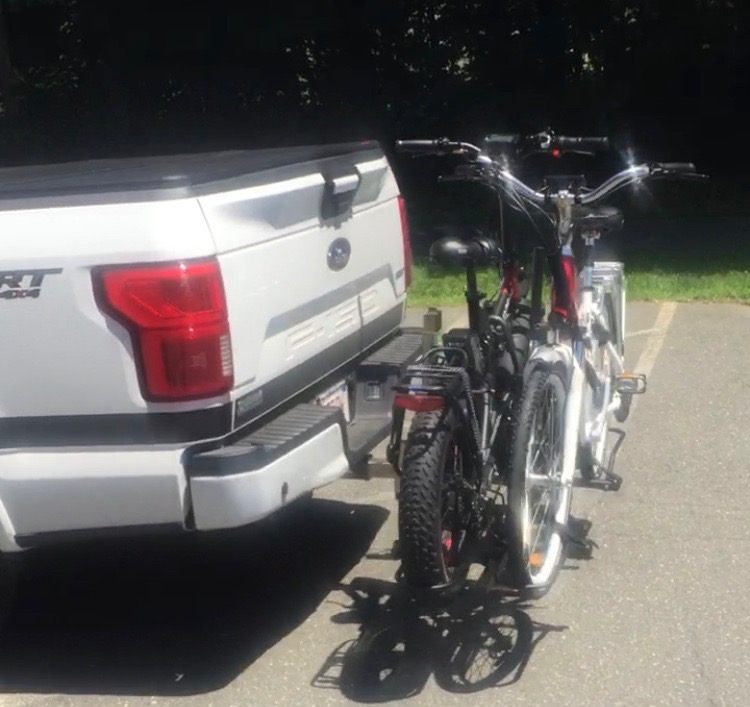 Now easily transport your eBikes!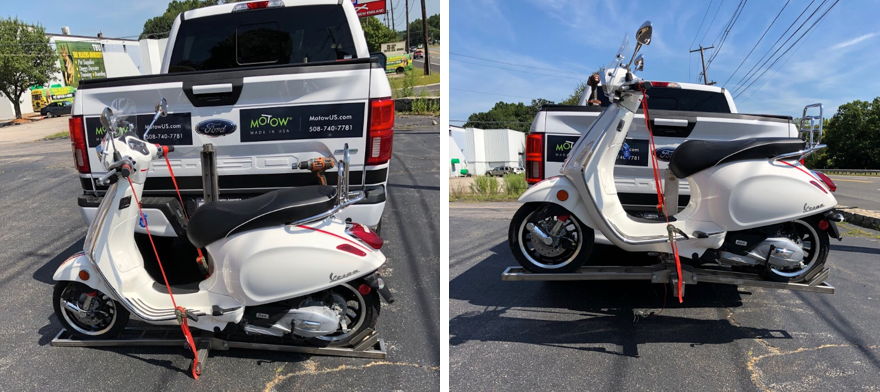 Now, never leave your scooter at home again!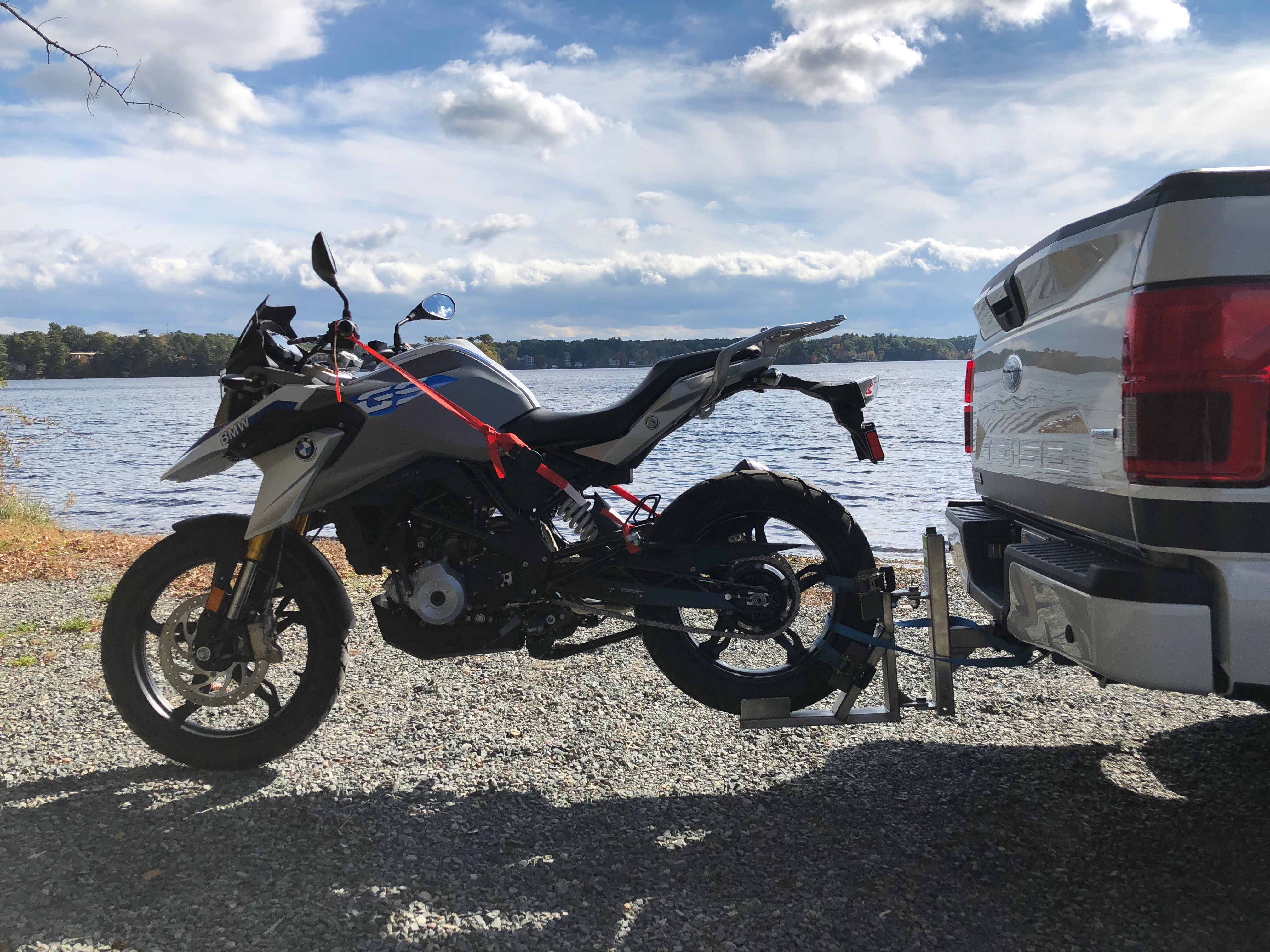 Now ... tow your dirt bike for off-roading adventures!
WHY TOW, CARRY & LIFT WITH MOTOW
Motorcycle Rear Wheel Towing:   Eliminates stress on your bike and safer for your drive shaft.
Tow Hitch Pivots 150 Degrees:   Eliminates bike leaning during turns, keeps it upright.
Ground Loading:   Simple to load from the ground.
One Person Loading:   Roll your bike or load right onto MOTOW, lift eBikes a few inches to the cradle.
Highway Tested:   Safe for highway and long distance towing.
Lightweight and easy to store:   1-3 lightweight parts so break down quickly for easy storage
Carry Their Weight:   Tow up to 750 lbs. - Lift up to 375 lbs.
See more videos on our YouTube Channel
Fast & Easy

One person loading from ground
Takes minutes to install, fully assembled
Easy Installation

Flexible

Tow Systems pivot with your bike up to 150 degrees, so turning and backing up is easy
Fixed Tow System travels 11-1/2"
Adjustable Tow System 18 travels 11-1/2", with Hitch Receiver Adjustable 0" to 5"
Adjustable Tow System 24 travel 16", 
Hitch Lifts travel 16", with Hitch Receiver Adjustable 0" to 5"

Lightweight

Fixed Tow System weighs 33 lbs. in 2 pieces
Adjustable Tow Systems weighs 39 to 42 lbs. in 2 pieces, depending on model
Hitch Lifts weigh 23 to 28 lbs. depending on model
Scooter/Dirt Bike Rack weighs 33 lbs. in 3 pieces
eBike/Bike Rack weighs 27 lbs. in 3 pieces
All easily stored in vehicle when not in use
Safe

Solid stainless steel
Tow motorcycle from the rear wheel for the safety of the drive shaft
Wheel and hitch straps rated 6,600 lb. breaking strength
Handlebar strap sets and reflective flags included with Tow Systems
Safely load your scooter and eBike from ground level using Hitch Lifts  

Customized

All rear wheels are not the same - MOTOW cradle sized for your bike's wheel
Works with all 2" hitch receivers Class II, III, IV
Bike weight to 600 lb. Class II hitch, 750 lb. Class III & IV
Motorized Hitch Lift 300 lb. load limit
Hitch Lift 375 lb. load limit
eBike/Bike Rack 200 lb. load limit
Scooter/Dirt Bike rack 350 lb. load limit

Long Distances

Tow and carry for long distances
All easily break down to store in your trunk when you get to your destination

The ultimate
Motorcycle Towing System... eBike Hitch Carrier ... Scooter Rack System ... and More!
We would love to answer any questions you might have.